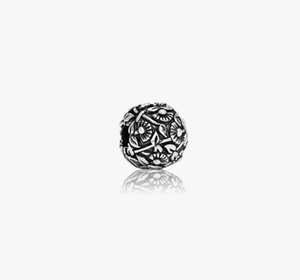 The pohutukawa is perhaps New Zealand's best-known & most distinctive native tree. The blaze of scarlet flowers it produces in summer has given it the label "Kiwi Christmas tree". This much-loved tree evokes fond visions of the Kiwi summer – cherished memories of long days at the beach, sizzling BBQs & hot January weather.
Code: LKC019
Style: Clip Charm
Materials: Finely crafted from solid silver.
Clips are designed to move freely with your charms, they can be placed anywhere on your bracelet. If placed at the end of your bracelet, after your last charm, they will stop your charms sliding off when you open the clasp.