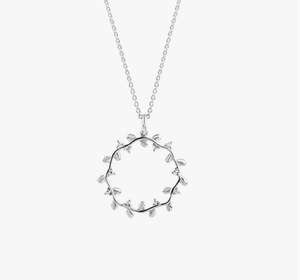 Our Eternity Vine Necklace represents inner-strength and resiliency when faced with adversity; just like the vine that grows in the most unlikely of places and survives against all odds. This beautiful token of infinite strength reminds us not to be afraid when we are presented with opportunities to grow.
Code: 3N40016
Style: Necklace
Materials: Finely crafted solid silver.
Dimensions: Pendant drops approximately 2.5cm from tip of bail. Chain included is a small 50cm cable chain.