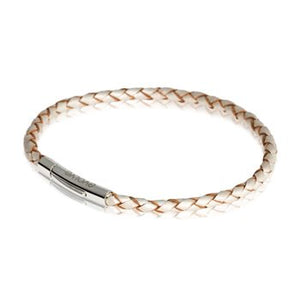 Evolve Journey bracelets are designed as an everyday companion for life's journey. The beautiful interlinked pattern reminds us of woven flax (harakeke), a stylish & meaningful part of Maori culture today & always.
We recommend a maximum of 4-6 charms (plus stoppers) are worn on our leather bracelets, regardless of length. 
We also recommend purchasing an Evolve clip or safety chain to add extra security and style for your precious collection.