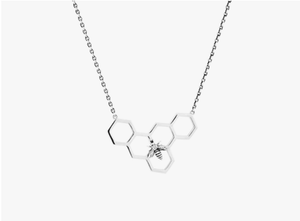 The New Zealand manuka honeycomb is known for its unique and special healing properties. This stunning necklace promotes health and vitality, strengthening our personal resolve.
Code: 2N61000
Style: Necklace
Materials: Finely crafted solid silver.
Dimensions: Pendant drops approximately 2cm from tip of bail. Chain length can be adjusted between 42cm and 47cm.