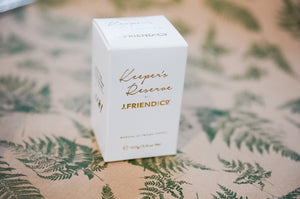 As a honey connoisseur, you will know that not all Manuka honey is created equal.
J.Friend & Co limited release is premium grade 15+, (mg500)
Manuka honey has been independently tested to guarantee each batch contains at least 500mg methylglyoxal per kg.
With melt on your tongue butterscotch flavour and rich amber colour, each spoonful is a taste of honey heaven.
And because we trace each bottle right back to the hive, we ensure maximum purity for each drop of golden goodness