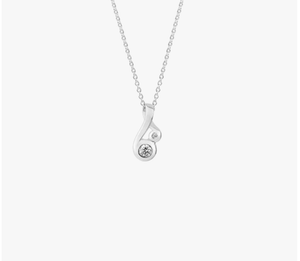 Meaning
Symbolising new life and new beginnings, the Precious Fern necklace represents the nurturing we give and receive throughout our journey of life. Featuring two cubic zirconia stones, the design is representative of the unique bond between two people. It symbolises their shared experiences as they travel through life together. 
Style: Necklace
Materials: Finely crafted from solid silver.
Dimensions: Pendant drops approximately cm from tip of bail.